Solutions for businesses that sell via the dealer channel
The right outlets in the right places, selling your products first.
It's a tough challenge to maintain the brand experience for customers when you have little or no direct contact with them. How do you ensure that your dealers or channel partners sell your products first and in a way that your brand deserves? We develop and manage communications strategies that give you more leverage over the channel.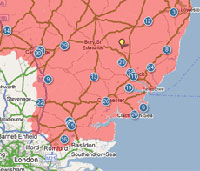 Our interactive mapping tools visualise your dealer network - revealing the strengths and weaknesses in your coverage.
With our sophisticated analysis tools like sales territories overlays, demand and demographic overlays you can see where you need to prioritise your sales activity and optimise your network.
Your website does a great job of getting prospective customers interested in your products. Our dealer locator converts them into trackable dealer sales leads. Website visitors simply enter their postcode and our locator directs them to their nearest dealers. Our locator works as a drop-in module so there's no need to change your website designer, and you only pay for the visitors that use it.
Dealers love locators as they mean free leads. Your sales team can use the locator as a reward for dealers that show a commitment to your brand. We record every search on your dealer locator, and we can make this information work for you. Wouldn't it be great if your sales team could visit your dealers and ask: "How did you get on with those 85 leads we gave you last month?"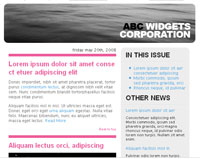 Routine product updates, stock issues, price updates, technical bulletins are important communications but can be costly to implement by traditional means. Likewise tactical campaigns such as slow stock offers enjoy a quicker route to market by email.
unity*dc can build a direct email channel to your dealers. We make regular bulletins a straightforward, stress free process. You can also do rapid-deployment tactical campaigns within a matter of minutes. All of this is backed by best-of-breed distribution, tracking and analytics, ensuring your message reaches the target every time.
There are always situations where you need direct dialogue with your end customers. Customer experience and product improvement, sales forecasting, new product development, market research, customer offers - they all work best if you have direct dialogue with customers.
We can open direct communication channels with end customers, without upsetting your relationship with your dealers and channel partners. We maximise the opportunities from existing data capture and response points such as your website, brochure requests, warranty cards, service reminders, support calls. We can work in any channel: web, email, printed mail, sms and phone, or a combination.
How do you improve service to dealers and lock them in more closely at the same time as reducing costs?
unity*dc can help you plan, build and implement dealer extranets and e-service opportunities. A dealer extranet can cut the cost of communicating new product information by print and post. Allow dealers to update their own address details or order on account online and you can reduce administration costs too. By reducing the friction of doing business with you, dealer loyalty increases.
Case study
Blanco UK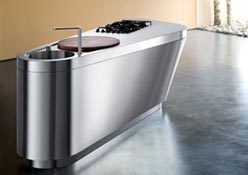 BLANCO is the premium German brand of kitchen sinks. unity*dc has designed and built solutions for them to support both dealers and end-users.
These solutions include a consumer website with product selector to help end-users choose options and a dealer locator to pass them as qualified leads to dealers. Other solutions include a product knowledgebase to help sales and service staff provide responsive, quality service.
What clients say about unity*dc
"Looking for a reliable web and design agency in today's market is no easy task for a company that wants to review its image and provide its prospective customer base with an informative and well balanced view of what it does. Before appointing unity*dc, we looked at several other agencies and found that unity*dc quickly and thoroughly understood our needs, and more importantly provided us with an effective and flexible solution to all our requirements within the agreed costs and timescales."
Tony Dilks,
Balance Partnership