Case study: Kiss the Fish website
The brief
Kiss the Fish already delivers sales and management training, mediation and consultancy services to several household name brands. The company is now leaving the start-up phase and has recently invested in a new brand identity to take it forward into a new phase of growth. The directors needed a new website that reflected their mature company status and to propel them into a wider market.
The solution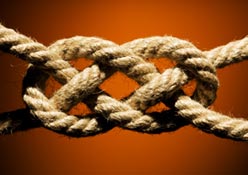 unity*dc designed a website that highlights Kiss the Fish's current service range and gives plenty of scope for future expansion. The site was deployed in just a few short weeks using unity's agile development framework - but it is still a fully web-standards and DDA-compliant website. Interactive flash training models enable visitors to discover for themselves the unique value of Kiss the Fish's course programme. Online booking and newsletter subscription convert interested visitors into qualified leads and sales.
Client comments

We are completely delighted with Jeremy and the team at unity*dc, they have delivered us a superbly crafted website exactly as we envisaged and it was a delight to do business with them as nothing was too much bother.

Tim Croft, Director, Kiss the Fish Ltd
Similar projects
Marketing that converts projects
Professional services projects
What clients say about unity*dc
"Looking for a reliable web and design agency in today's market is no easy task for a company that wants to review its image and provide its prospective customer base with an informative and well balanced view of what it does. Before appointing unity*dc, we looked at several other agencies and found that unity*dc quickly and thoroughly understood our needs, and more importantly provided us with an effective and flexible solution to all our requirements within the agreed costs and timescales."
Tony Dilks,
Balance Partnership